Blackbird Treat Party Packs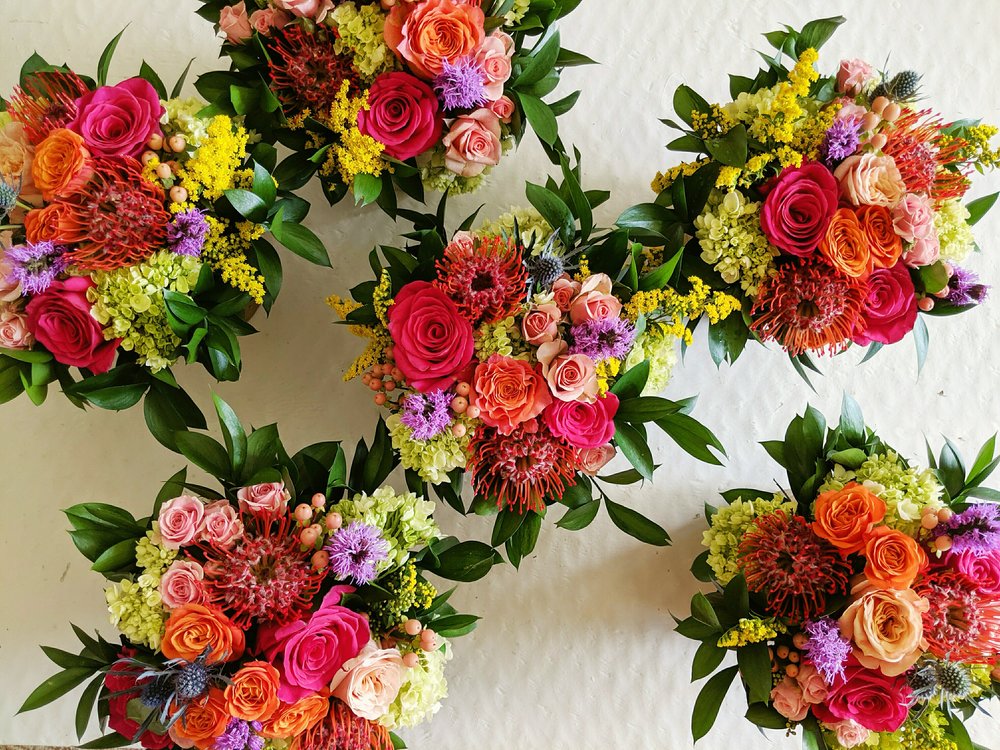 Blackbird Treat Party Packs
This Party Pack needs 2-3 day's notice.
The Blackbird Treat is cheerful seasonal mix arranged in the gold pot as shown. It's varies in colors and flowers—mainly brighter shades, often with some soft tones added. The
Order as many as 24, with a few day's notice. Larger orders, please get in touch.
The standard $15 delivery applies for non-timed deliveries. If you need a timed delivery please call to order, and we'll quote you the additional fee. Available for orders of 5 or more.
sale